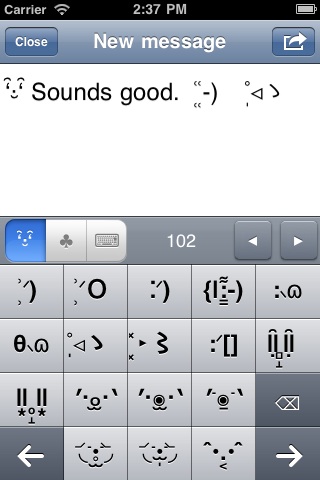 SmileSender combines characters and makes the emoticon.
And, it is an application to which it is sent with mail, Twitter, and SNS.

If the receiver is iPhone(iPod touch or iPad), it is possible to display it by reproducing the combination.

Affected by the application and fonts used however.

Version 1.2.0 released. This version supported the 4-inch display.


iPhone, iPod touch, and iPad. Requires iOS 5.0 or later.